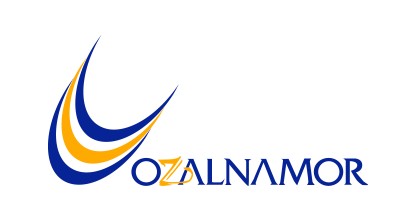 OZALNAMOR is a company founded in 1999 that specializes in services for well testing, reservoir studies and wells completion.
It offers multiple services operated by experienced professional technicians.
Double Drum Cable Units
Boom Trucks
Loader Backhoes
Pump Trucks
MTU
Memory Gauge
Jet Pump Well testing
Wells Analysis (Build Up)
Hydraulic Pumps
We use Kuster pressure elements, which are electronic meters and gauges of pressure and temperature necessary for the study of the wells. The interpretation and analysis of information is performed by using Fekete Software.
Servicios de la Empresa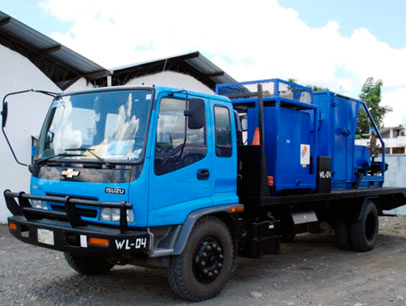 Wireline / Slickline Services
20000 "0.108 cable″ (solid)
20000 "0.187 cable″ (braided)
Double drum units have a maximum capacity of 4000 pounds tension. The BOP and lubricators are tested with 5000 psi before starting work. Each unit is equipped with a complete set of tools. Baker and Otis Pipe models of 2-3/8″, 2-7/8″, 3-1/2″ and 4-1/2″.
Each Slickline unit has a set of electronic (Memory gauges), designed for 10.000 psi and 302°F.
The units allow to:
Calibration, check pipe and obstruction (Tubing Gauge, Bloque Impresor).

Cleaning obstructions to paraffin, scale, etc. (with Paraffin Cutter, Broaching Tool).

Clean sand, silt (with Sand Baler).

Open, close, check completion shirts in the bottom (with shifting tool Baker u Otis).

Opening or closing surface shirts (shifting tool Baker & Otis).

Settle or recover Standing Valves.

Change set valves and plugs Gas Lift.

Sampling fluid background.

Tubing Drilling (Mechanical Tubing Punch).
Boom Trucks
Serve as support for the Slickline units when performing work without holes overhaul. The maximum capacity of these boom trucks is 15.5 tons and allow to reach 60 feet height, fully loaded.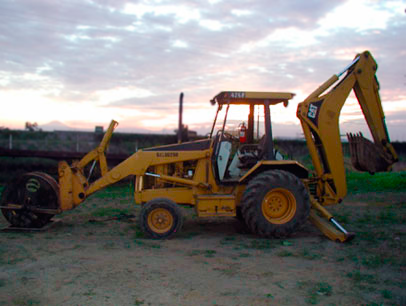 Loader Backhoes
Caterpillar 426C Loader Backhoes, 4X4, which feature a special blade that makes forklifts.
Pump Trucks
Each machine has the following components:
Detroit Diesel Series 60 engine of 600 HP.
6061 Allison Transmission.
SPM TWS 600S Compact pumps.
Working parameters based on 90% of mechanical efficiency and 100% volumetric efficiency, follows:
49 GPM @ 7958 psi
196 GPM @ 4726 psi
441 GPM @ 2100 psi
Each pumping unit is equipped with a complete inventory of tools and all accessories for high pressure lines that support 15.000 psi.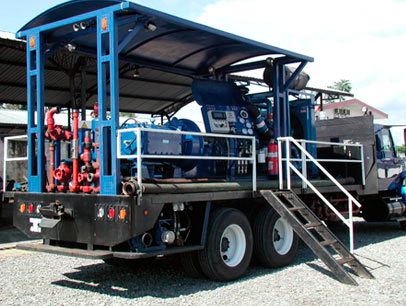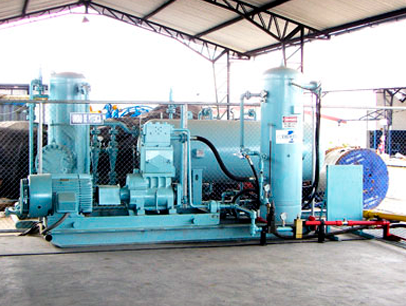 Hydraulic Pump
Ozalnamor has a complete and modern workshop for the inspection and repair of Jet and Piston type pumps. It also has a test bank or well to evaluate the performance of the pump after repair. Our staff is highly qualified and trained.
For assessments of wells we have the Jet Pump service with a sufficient stock of nozzles and throats which evaluates the production well. This pump is housed in the sleeve and can be direct or reverse. The software used allows optimization of the fluid and the optimal evaluation of the well, without the risk of cavitation.
Mobile Test Unit (MTU)
This unit can pump up to 4000 BPD to 3800 PSI. Its battery allows a pressurized, autonomous system once the test begins. The main elements of our MTU are:
Manifold
Piping Systems
Accessories
Hydrocarbons Cleaning System
Chemical Injection Pump
Booster Pump
Automated System
Fluid accumulator
Gas Measurement System
Murphy board
Flow Meter
Dumpers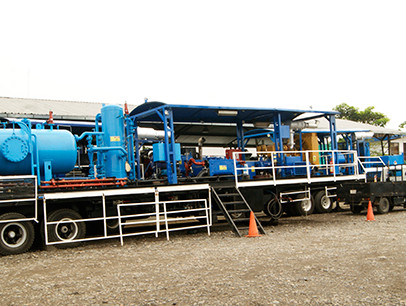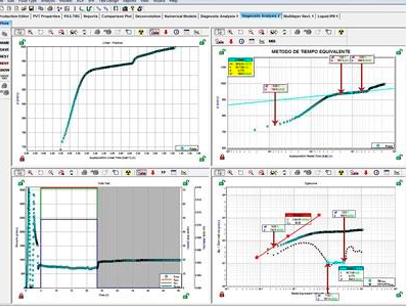 Pressure tests analysis and interpretation
Fekete Well Test Software is used for the analysis and interpretation of the following pressure tests:
Drawdown Test.

Buildup Test.

Injection Test.

Falloff Test.

Prueba de Interferencia.

Prueba Fluyente.

Prueba Estática.