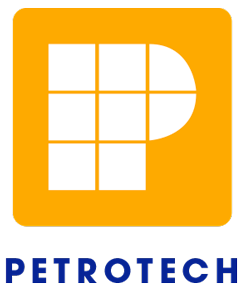 Petrotech Group comprises several companies dedicated to the oil industry. Provides services of well completions, equipment and fluid transportation, distribution and transportation of fuels and lubricants, technical consulting, workover, hydraulic pumping, slickline, among others. All these services have the technical certifications and trained staff to ensure the effectiveness and efficiency of each work. Our goal is to increase business productivity by providing the necessary tools to accomplish this.
Our group consists of the following companies: Petrotech, Ozalnamor, Petrincom, Petrosupply, Rompartners, Petrotechsa y Petropipe.

Petrotech
Services
Well completion, vacuum trucks, technical consulting, special tools and tools workshop.

Ozalnamor
Services
Wire line units, boom trucks, pump trucks, backhoes, hydraulic pump, MTU, analysis and interpretation of pressure tests.
Petrincom
Services
Workover service (Workover Rigs).

Rompartners
Services
Winch trucks and equipment transportation.

Petrosupply
Services
Service Station in Francisco de Orellana, Coca, and transportation service of fuel and lubricants.

Petrotechsa
Services
Oil Industry equipment, parts and spare parts importation.